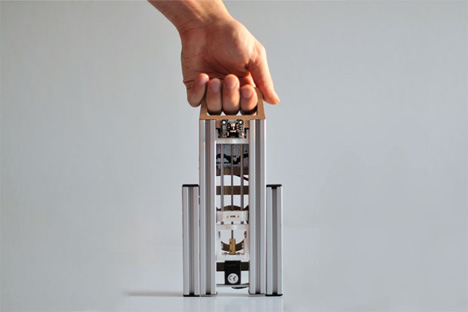 Usually we don't start seeing cutesy miniature versions of high-tech gadgets until their full-size predecessors have been around for a while. That isn't the case with the Lumifold, however. This portable, hand-held, foldable 3D printer is going to hit the market even before full-size 3D printers have become household items.
According to their IndieGoGo campaign, the inventors were asked by a client to develop a portable 3D printer to use for making dental molds. They set out to make a machine for him – and when it was done, they realized what an awesome thing they had invented.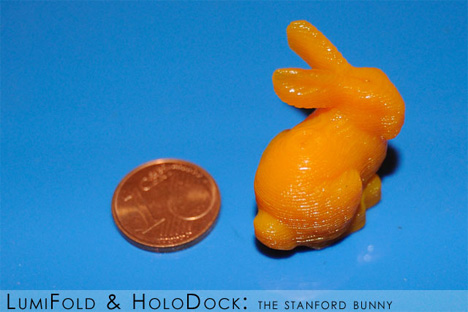 The Lumifold has a build envelope of just 90 mm X 90 mm X 90 mm and uses UV sensitive material to print out tiny objects. Optional accessories let you turn the machine into a 3D scanner or control it with your iDevice. We aren't sure what kind of practical consumer use this folding 3D printer could have, but for companies that need tiny, instant prototypes the Lumifold could be the answer to their wishes.