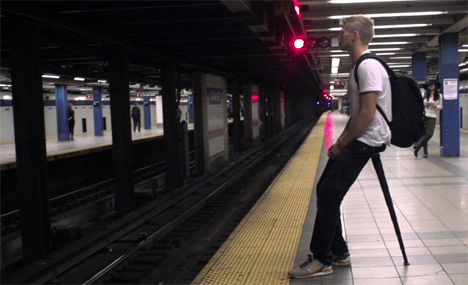 Sitting all day isn't great for you, but standing for too long can also cause some physical problems…besides which, standing around for long periods can just be annoying. Whether you're waiting in a long line or enjoying an outdoor music festival, there are plenty of occasions when having a portable chair would be super handy.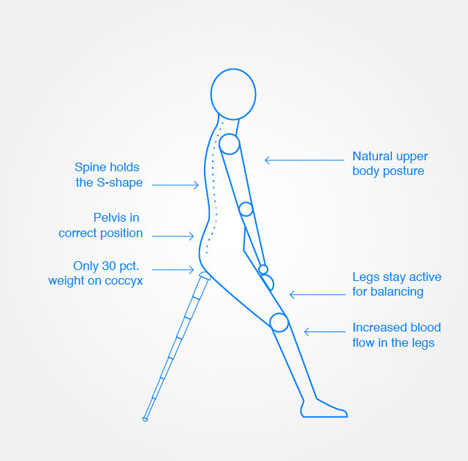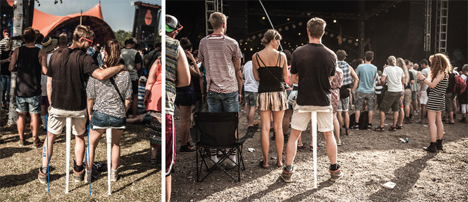 The Sitpack from Mono + Mono is a telescoping seat that folds down into a remarkably tiny carrying package. It starts out at an amazing 6.6 inches tall – small enough to fit into your purse or pocket. To use it, you flip open the sides of the case and pull down the telescoping leg. The leg is adjustable to six sizes, from a small stool size to the height of a standard bar stool.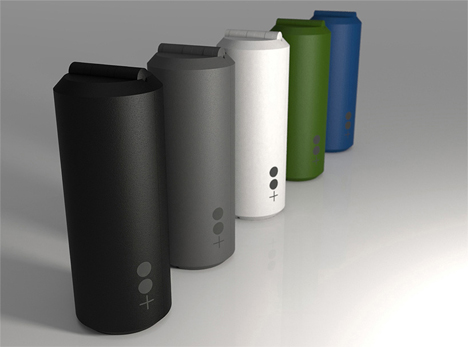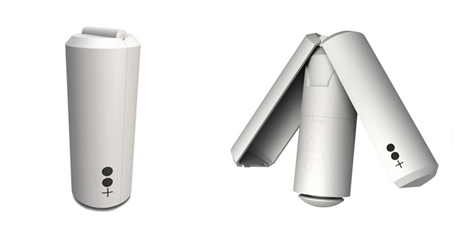 When deployed, the Sitpack can support a person of up to 150 kilograms (about 330 pounds). Using it lets you relax your muscles and joints a bit, but not so much that you are completely resting. It's more of an active resting position that requires you to use your leg muscles to stay balanced. This position keeps blood flowing and promotes good posture.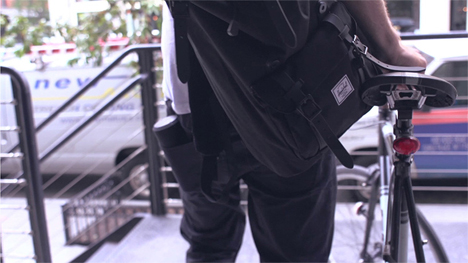 After a wildly successful Kickstarter campaign, the designers are planning to produce the Sitpack entirely in Denmark with a family-owned manufacturing facility.