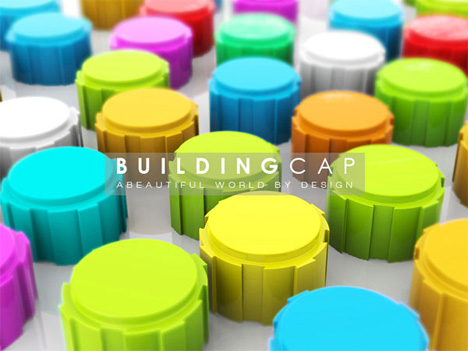 When designing a product that hopes to curb waste, the more creative the better; it's kind of a gloomy subject. And when you're dealing with plastic bottles, it gets a bit daunting. Luckily, designers Shengpeng Zhao, Chen Xu, Shun Feng and Chao Gao came up with the whimsical yet ambitious Building Cap.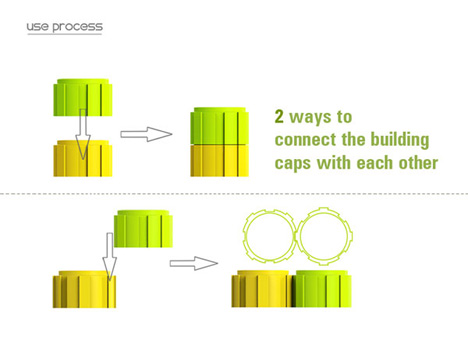 The Building Cap is an eco-friendly replacement for regular bottle caps. As plastic bottle usage soars, so does the amount of bottle caps that end up in landfills. Reminiscent of Legos, the caps more resemble the simplicity of Mega Bloks.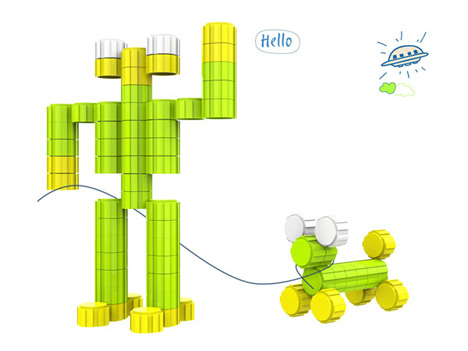 The objective is for Building Caps to be mass produced in order to top as many plastic bottles as possible. When ready for disposal, instead of being thrown away the caps can be collected by kids and hobbyists to build things. Who new plastic bottles could spark the imagination?