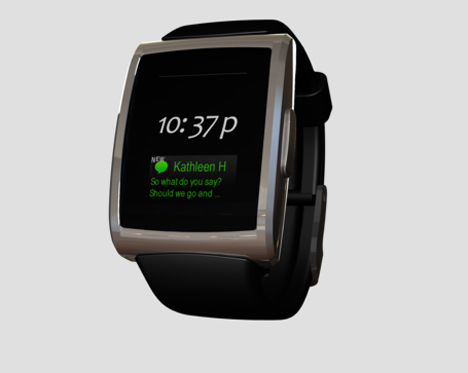 As if having your Blackberry permanently attached to your palm weren't enough, you'll soon be able to free up your hands and check your messages from a big ol' watch strapped to your wrist. The inPulse Smartwatch for Blackberry Smartphones was just announced, and it's enough to make any BB geek as giddy as a schoolgirl. The device connects to your Blackberry via Bluetooth and lets you read SMS messages, email, and all of your other indispensable info without digging your phone out of your pocket or bag. You don't even have to set the time on it – the watch grabs it right from your Blackberry.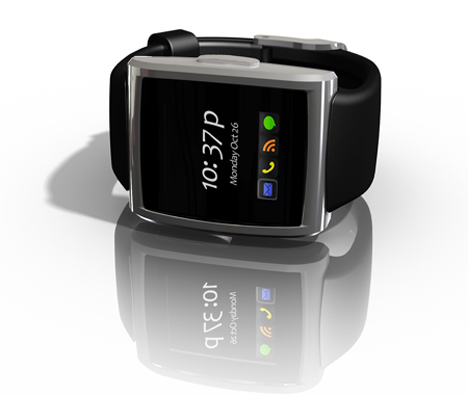 It might seem like just another useless smartphone gadget, but it's crazy useful when you're stuck in a meeting or some other setting where checking your phone every few seconds isn't cool. (Of course, glancing at your watch every few seconds in a meeting may not be the smartest career move, either.) It has a built-in vibrating alert, so you can see at a glance who's calling or texting, even when you're sweating away at the gym. At the very least, seeing on your watch who's bugging you will help you decide if you need to actually dig that phone out. The inPulse is available for pre-order now for $149. The manufacturer, Allerta, Inc., says the watches will start shipping out in February 2010.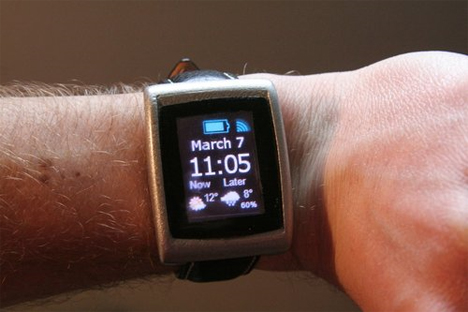 The above image is just a prototype, but gives you an idea of the projected size. It's big, but it'll be worth it to have all of that info at the ready. There's no microphone, keypad or touch screen, so it's definitely not a two-way communication tool. But all of the alerts that you program into your phone will be displayed on the watch, which is a huge help for those of us who seem to miss them every time. It has a range of approximately 30 feet, so you can be across the room from your Blackberry and still get alerts, but probably not down the hall in another office. Overall, we've got to say we're a little jazzed to see the finished product.