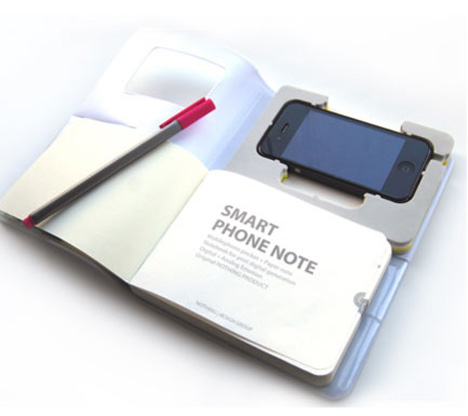 Even when equipped with the latest smart phone and laptop, some of us still feel more comfortable jotting down notes the old-fashioned way: with a pen and paper. Or maybe we just want our phones handy even when we're watching videos or listening to a recorded lecture on those fancy-pants smartphones. Whatever the reason for needing paper and an iPhone at the same time, the Smart Phone Note is a simple but clever accessory to have.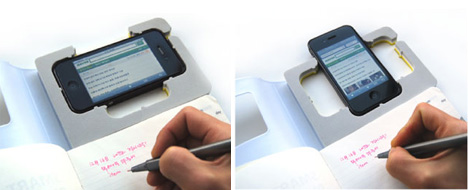 The Smart Phone Note basically consists of a paper notebook with a strategic cutout for your iPhone 4. You can situate the phone in landscape or portrait positions, and the headphone jack is accessible when the phone is turned sideways. You can jot down notes while listening to your language learning podcast or (and this is probably the more likely scenario) write down directions to the next bar for that cute girl while you're looking them up on Google Maps.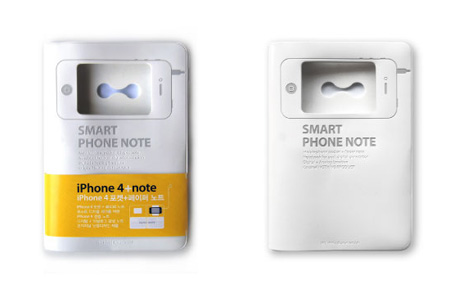 The notebook might be best suited for students, but it would easily be useful for just about anyone with a smartphone. It kind of doubles as a case for the phone, but it might not be the most secure case in the world. Still, for around $29 (or 30,000 Won) it seems worth trying out at your next business meeting or class.