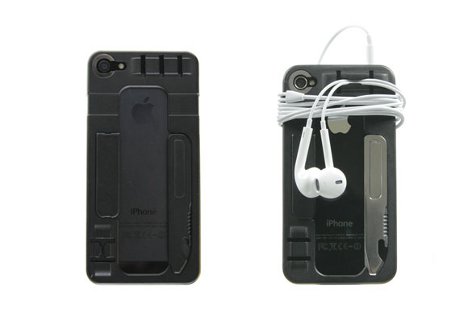 Cool iPhone cases are a dime a dozen, but most of them don't do much more than look good and protect your phone from falls. The ReadyCase is a way more functional iPhone accessory that goes beyond protection. The case includes a headphone clip, multi-purpose tool, USB drive, kickstand, and lens ring – all in a low-profile protective package.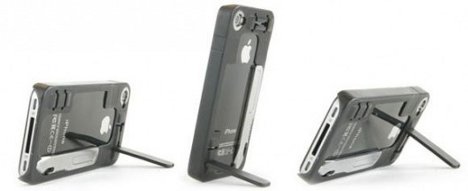 Available in 8GB or 16GB models, the USB stick doubles as a kickstand. Find the most convenient slot in the case (there are five) and slip the USB device in to prop your phone up at just the right angle.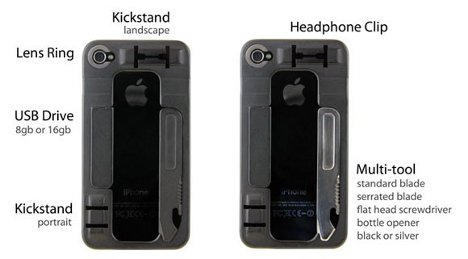 The multi-purpose tool can be used as a standard blade, serrated blade, bottle opener and flat-head screwdriver. These tools should be enough for the most basic problems encountered when out and about with your phone.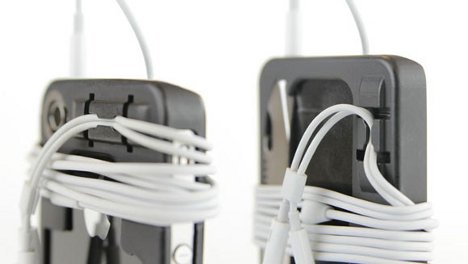 When you're toting your earbuds around and don't want them to get tangled up, you can wrap them around the phone and then secure them in the headphone clip. The lens ring allows iPhone-specific lenses to be attached to the case easily; to get you started, the ReadyCase comes with three lenses.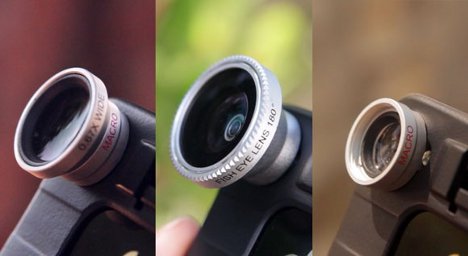 The many functions of the ReadyCase don't add a ton of bulk to the case – in fact, it's a slim 3mm thick. Even with all of its add-ons, the case (along with your phone) will still fit comfortably into your pocket. The concept is raising funds on IndieGoGo, and at the time of publication they have already raised more than four times the initial goal.