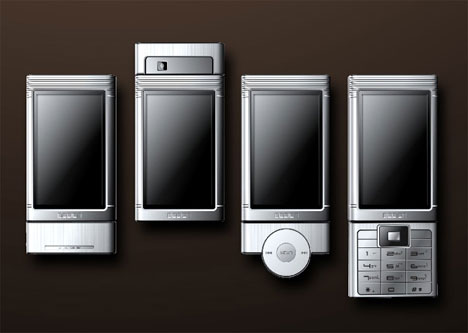 Every once in a while, an idea comes along that makes so much sense we have to wonder why it's not already in production. The DIY Player is one of those ideas. Designed by Shao Wen, the device satisfies our need for lots of gizmos but eliminates the need to buy each one individually.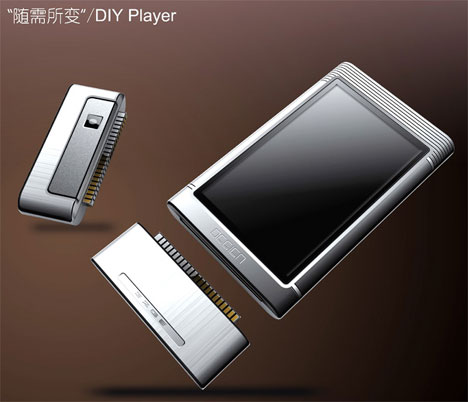 The DIY player consists of a main unit and a handful of plug-in accessories to transform that main unit into a number of other things: a handheld game, a digital camera, a phone, a music player. The limited text suggests that you can also combine some of the modules to use their individual functions in new and creative ways.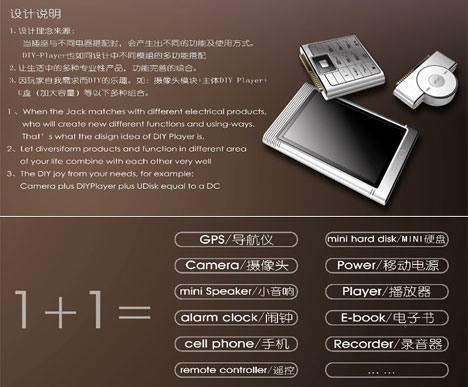 According to the designer, putting your own gadgets together will quench the thirst for DIY projects. We don't know about that, but it's easy to see how a design like this would be wildly popular with people who struggle with pockets full of gadgets.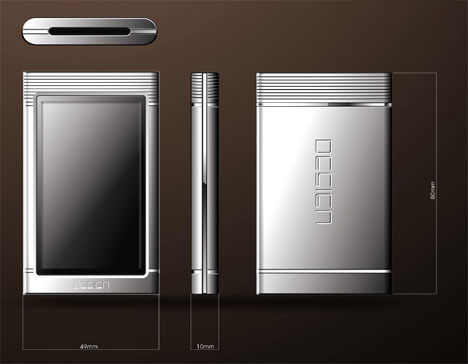 The DIY Player would also help to cut down on our plastics consumption, which is great news for anyone who lusts for the latest gadgets but can't get past their environmental impact.