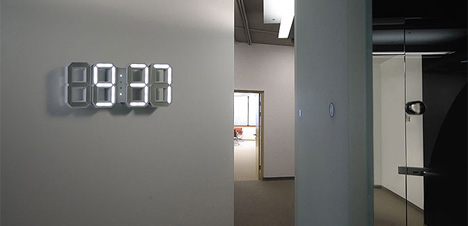 The glowing numbers of a digital clock are sometimes all that you can see in a dark room, leading the mind to think for a moment that the numbers are simply floating in the air. Designer Vadim Kibardin brought that split-second of confusion to life with the fun White & White clock.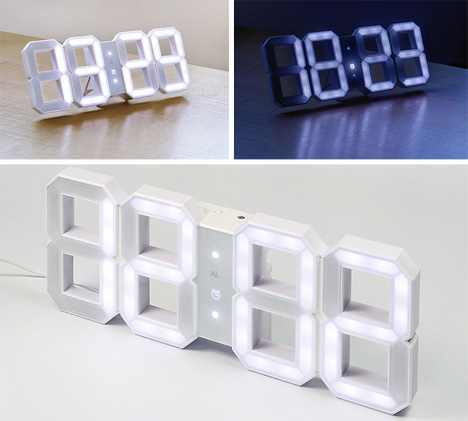 The clock is a three dimensional representation of a digital clock's display. The numbers spell out the time in 24-hour format, glowing in white lights from the desk or wall.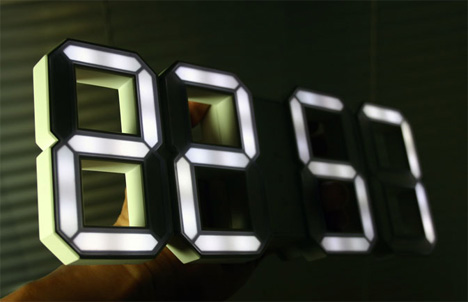 A minimalist aesthetic makes the White & White clock an elegant addition to any room's interior. With an alarm function, it can even act as your daily wake-up call – though it might take you a few moments in the morning to figure out that the rest of the clock isn't missing.