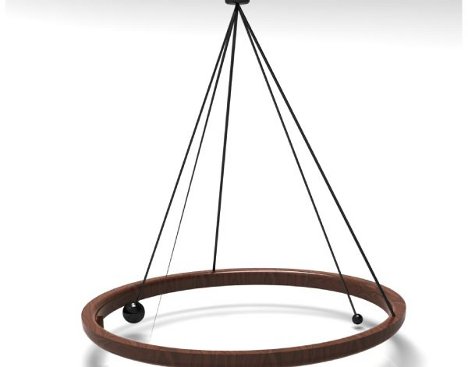 For maximum peace and relaxation, the bedroom should be a place free of electronics and distractions. Designer Susse Sonderby Jensen's analog Alarm Clock is a beautiful decorative timepiece that calls to mind the grace and strength of a ballet dancer. It doesn't distract the eye with bright blinking lights; rather, it displays the time using shadows.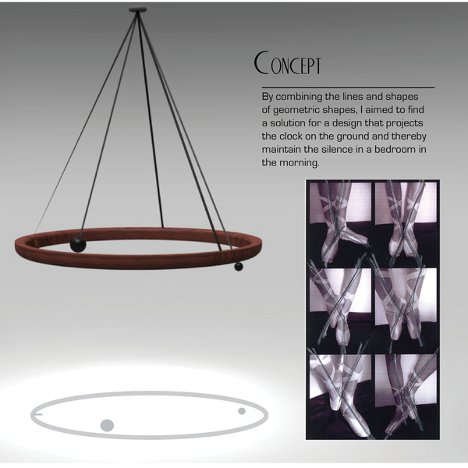 The elegantly simple hanging clock features a stationary ring and two moving pendulum-like objects. The objects hang down at different radii to indicate the hours and minutes. A little nub on the outer ring indicates where the 12 position is on the clock's "face."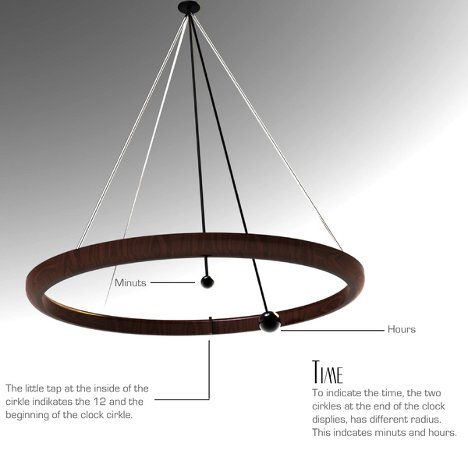 Meant to hang from the ceiling, the clock casts a gentle shadow on the floor – presumably thanks to an embedded light source. The alarm portion of the clock isn't the jarring beep of an electronic clock; rather, it is a simple LED embedded in the clock's large ring. You may need a back-up alarm, though, since one little light probably wouldn't be enough to wake anyone.