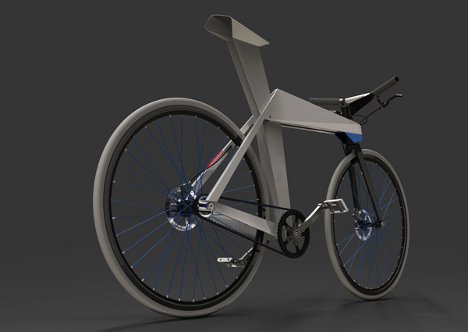 Designer Moritz Menacher stepped outside of the sporting goods design box in the design of this lightweight city bike called Rollin'. Instead of looking for inspiration from other bicycles, Menacher looked to contemporary furniture design.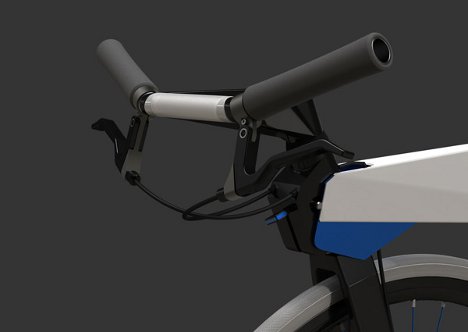 The bike's particularly lightweight frame is made possible by its composition of a single piece of laser-cut aluminum. The aluminum is folded origami-style into a strong and stable shape, then welded in six places.
The Rollin' city bike is meant for short commutes of up to 3 km (a little under two miles) and features a disabling lock built into its frame. Its stylish looks and light weight make it ideal for city dwellers who just need a simple set of wheels to get to and from work or school every day.