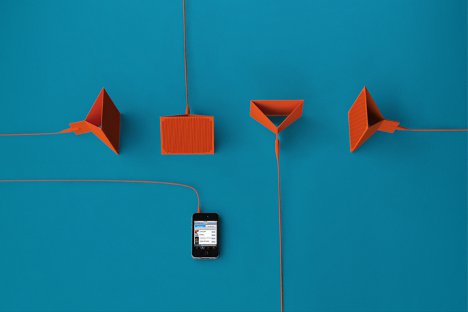 It doesn't seem like we share our music very much anymore; most of us prefer to pop in some  ear buds and keep it all to ourselves. The FYLM Foldable Speakers might change that by making it far easier to carry speakers around with you.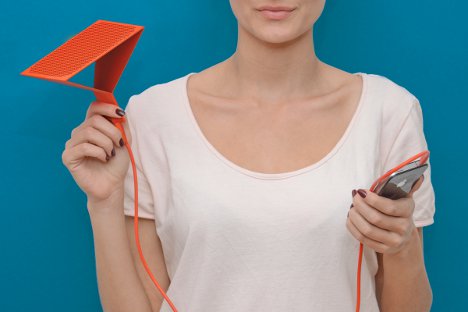 The ingenious design from designaffairs Studio folds down flat to fit into any purse, pocket or backpack. When you're ready to listen, you just unfold the speaker and flip down the magnetic latch to prop it open.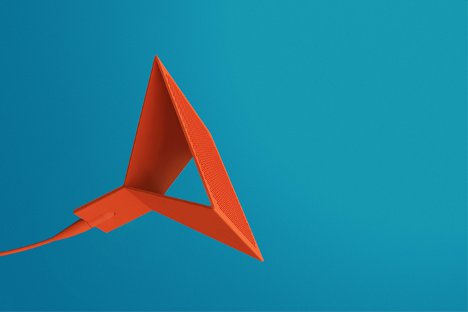 The speaker is so flat and lightweight because it uses an ultra-thin film speaker. It is powered through your MP3 player's 3.5MM jack so it needs no batteries or charging.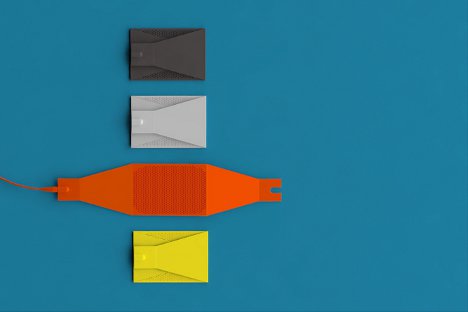 According to the designers, the sound is rich and full. The FYLM Speaker is still in development and not yet available, so we'll just have to wait to verify that claim.