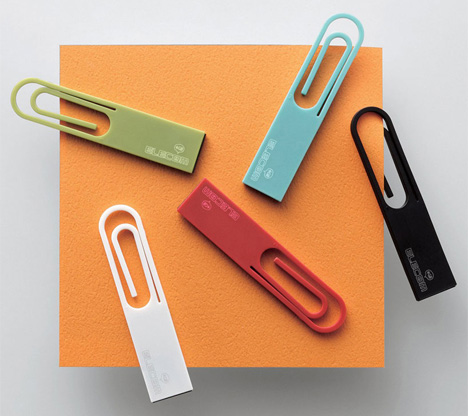 It's not always easy to bridge the gap between our everyday physical lives and our digital interactions. Most business activities still require at least a small amount of paper, even if the bulk of the business is carried out digitally. The Data Clip from Japanese design studio Nendo combines a paper clip and a small USB storage device to create a doubly effective organizational tool.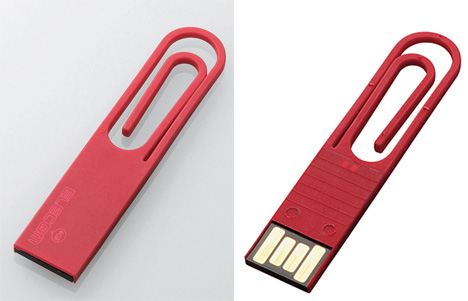 The paper clip segment of the device can be used to hold together a stack of memos or business cards, or used as a page marker in a long report. The USB stick can act as storage for supplementary information, reducing the need to use more paper and ink as the information is stored digitally.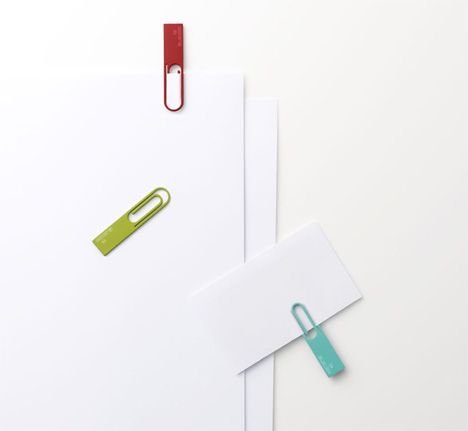 As USB storage devices have become very affordable in recent years, we've seen some very interesting uses for them. This one is a straightforward design that creates a solid link between analog and digital data without adding a lot of complications. We can see these cool little storage devices being handed out at conventions along with business cards: a sure way to get attention for a company without increasing the stacks of paper everyone takes home at the end of a convention.