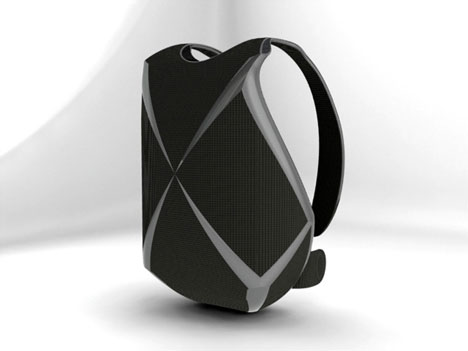 The next generation of personal electronics will be even more intuitive and multi-functional than those in use today. They will also need to be built of sustainable materials that won't spend an eternity in the landfill after serving their useful lives. The Androcell Backpack concept fits all of these requirements and could offer future gadget lovers the perfect multi-functional traveling companion.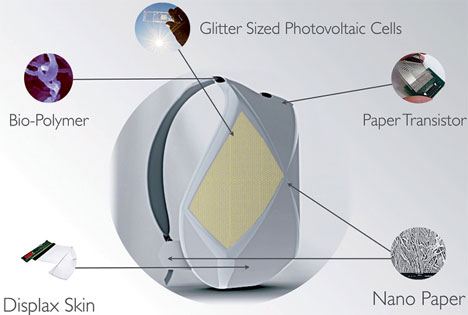 The concept was designed by Karan Singh Gandhi. The backpack also functions as a communication device, mobile music player and storage device. The innovative backpack would be made of organic, mostly biodegradable materials that would reduce its environmental impact both now and in the future.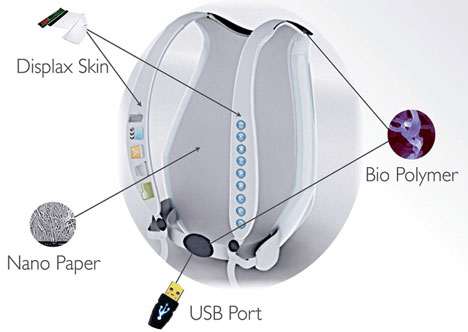 On the backpack's exterior surfaces, interactive electronic paper allows for a great deal of customization. The part that faces out while the wearer has the backpack strapped on emits colored lights, the appearance of which can be changed by the wearer. The lights make the wearer visible at night and allow for self-expression.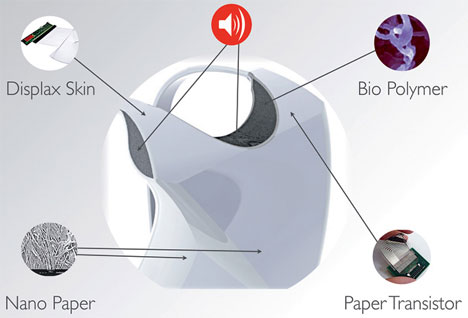 The shoulder straps of the pack also feature e-paper with a touch interface. From this display, wearers can choose a file or song, exchange files and view photos or videos. An integrated USB port in the waist band lets users plug in various devices for storage or sharing. External speakers make listening to music in public a shared activity. Tiny photovoltaic cells charge up the Androcell while users are on the go.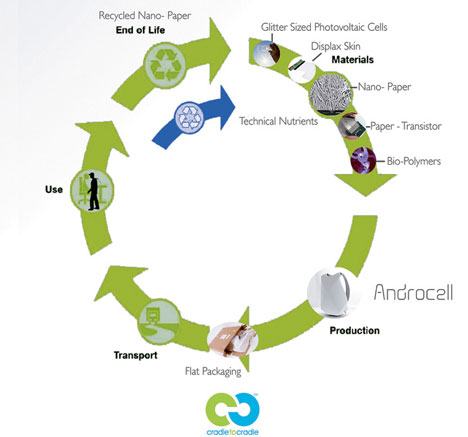 When the device reaches the end of its useful days – or when it's replaced by a newer model – its biodegradable components actually release technical nutrients. Exactly what those are and how they benefit the planet aren't discussed in the design information, but we've seen enough to know we're hooked on the idea of a smart backpack.