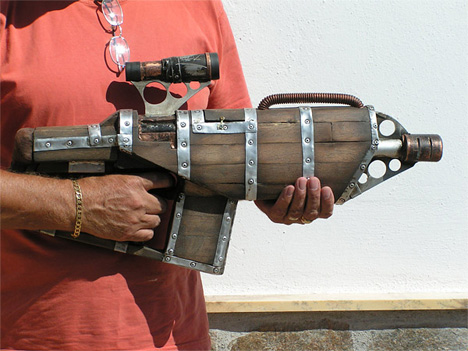 Being shot at with a NERF gun isn't usually an entirely intimidating experience, but this particular NERF gun might just have you wetting your pants if you saw it bearing down on you. Underneath its cool steampunk suit, it's a NERF N-Strike Barricade – but when "Model and Prop Guy" Neil Taylor (AKA Faustus70) got hold of it, he turned it into one of the coolest retro weapons ever.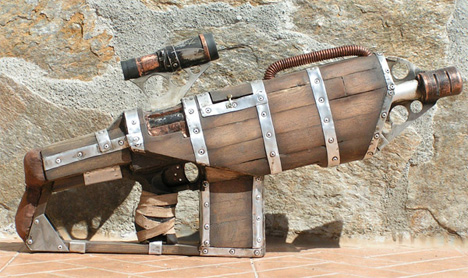 Taylor covered the gun with planks cut from an antique chair that he estimates was over 75 years old. The well-worn appearance of the wood gives the gun a high level of credibility as a faux-antique. The aluminum strapping was all hand-cut and hand-riveted onto the gun assembly, making it look hard-wearing and pretty badass.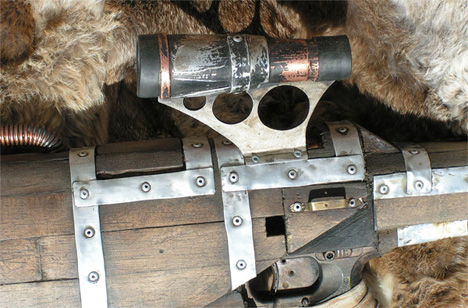 The scope on top of the gun gives the shooter up to 3X magnification, and the gun still shoots NERF darts perfectly. Unfortunately this particular one has already been sold, but according to Neil Taylor's Etsy page he can make just about anything you can imagine…so if you've got your heart set on a crazy steampunk weapon he's the guy to talk to.