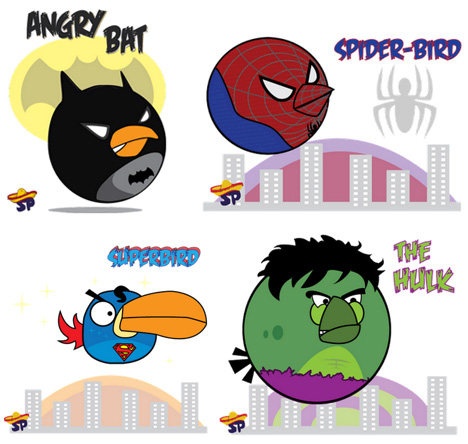 Angry Birds is now a certified cultural "thing." What started out as a fun little stress-relieving iPhone game has now taken on a life of its own with Angry Birds merchandise popping up all over the place. So it was inevitable that the mash-ups would start flowing like cheap beer at a sophomore frat party. These superhero/Angry Birds combos are some of the most amusing we've seen.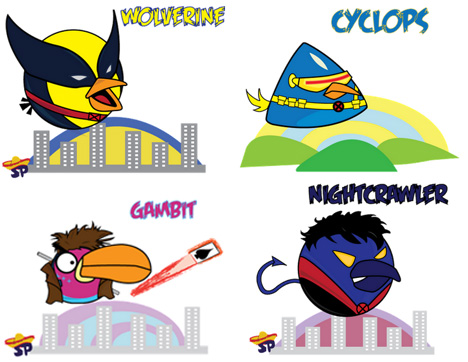 Drawn by the talented Ryan (also known as Señor Picante) at DirtySplashBack, these fun superheroes start with a base of every Angry Birds bird and then add a generous amount of superheroics. The result is some pretty funny new incarnations of our favorite comic book and cartoon stars.
We dig the double nerdiness of these designs, and apparently other people have, too: after multiple requests, Ryan has made his Angry Birds mash-ups available as stickers and as t-shirts. That's good news for those of us who might not look quite geeky enough already.