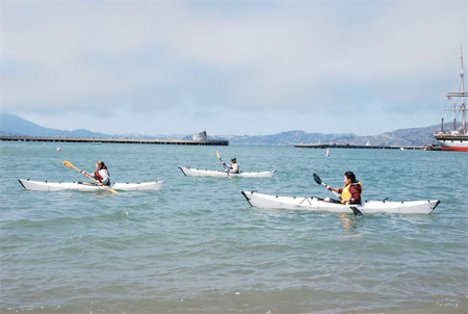 Kayaking is being made volumes easier by the Oru Kayak, an incredibly lightweight boat that folds up and can be carried on one's shoulder. Oru Kayak was inspired by origami and weighs in at a lightweight 25 pounds. When it is unfolded and in ready position, it's 12 feet long and surprisingly sturdy – sturdy enough to withstand the normal battering any kayak takes on the water.
Folded up and in its case, the Oru is about the size of a large portfolio briefcase. It fits right into a car's trunk – no special roof rack needed. Its shoulder strap allows it to be carried comfortably from the car to the shore. And once you get to the launch point, the kayak assembles in a mere five minutes.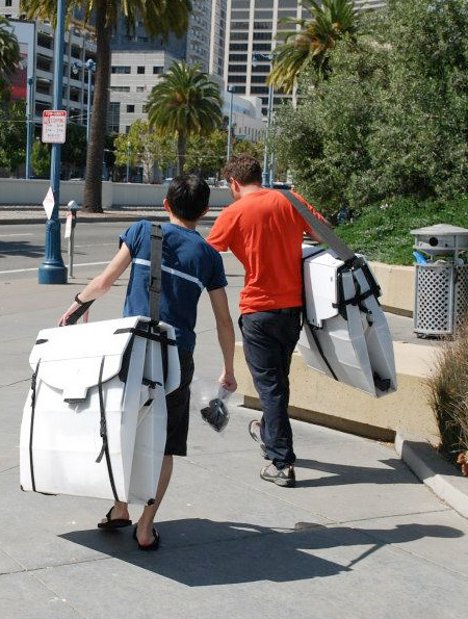 Although its light weight and foldability might suggest that the Oru is delicate, it is quite rugged. The double-layered corrugated plastic construction allows the kayak to be folded and unfolded some 20,000 times before it begins to lost structural integrity. According to the makers, the Oru will last many years with proper care. The team behind the Oru far surpassed their fundraising goal on Kickstarter and plan to start shipping the product in Spring 2013.