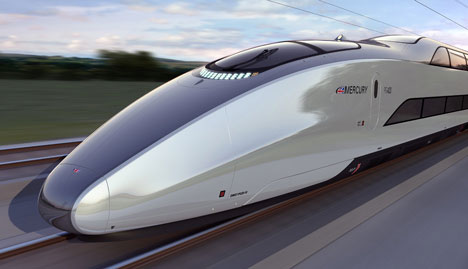 Britain has brought a wealth of transportation icons to the world: the Concorde, the red London Routemaster bus, and the Rolls Royce, among others. These designs have changed the way the world looks at transportation, but there have been no such design innovations in recent years.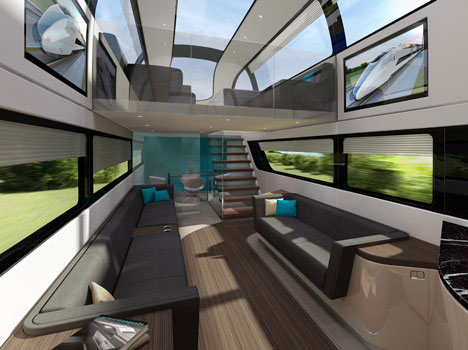 Celebrated transport designer Paul Priestman might soon repair Britain's reputation as a world leader in design. His Mercury concept is a high-speed train with a striking appearance both inside and out. The double-decker train features an open and flexible interior which can accommodate a number of travel situations. The train is only a concept now, but could very well become the next big thing in British transport.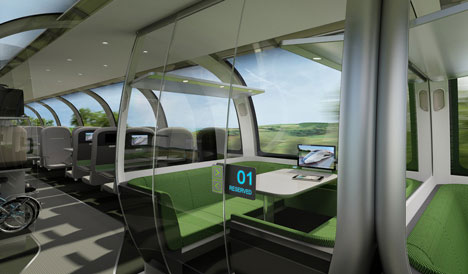 The Mercury will offer a first-class compartment – just like airplanes – for travelers who choose to travel in a higher level of comfort. A play area for children lets parents relax while the little ones have a ball on their journey. Private berths recall the golden days of train travel by giving families and private parties their own separate space.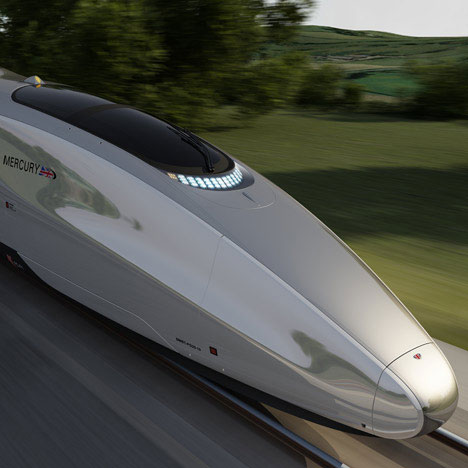 Priestman believes that an iconic train design is needed to boost the British economy. He wants Brits to leave their cars at home, forget about airlines, and return to the time-honored tradition of riding the rails. The Mercury might be just the train to accomplish all of that. And getting travelers to where they're going on time won't be a problem for this super-fast train. The elongated nose section will help the Mercury travel at speeds up to 225 MPH.