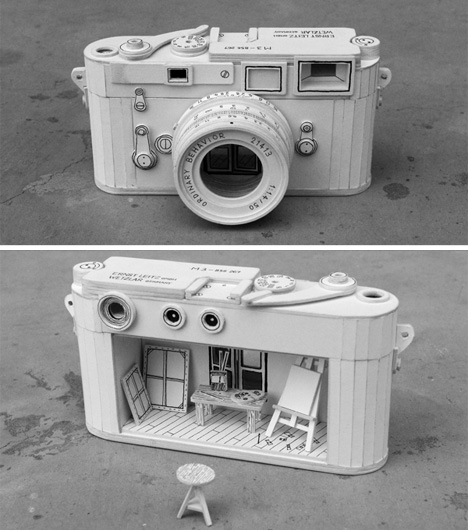 The ways we integrate technology into our everyday tasks are numerous and varied. We watch TV while we eat dinner. We use our laptops in bed. We use our smartphones…well, everywhere. A recent project by artist Kevin LCK puts these human caveats in its crosshairs.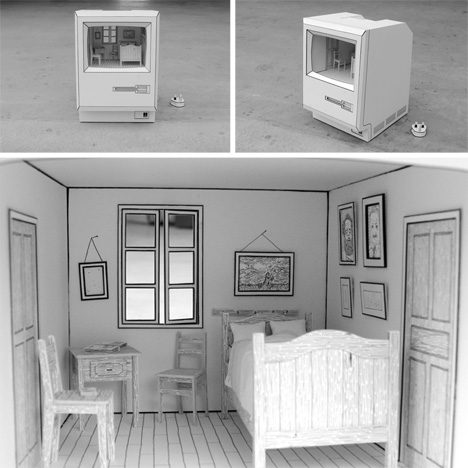 The series is called Ordinary Behavior and features cardboard recreations of common tech gadgets with miniature dioramas hidden inside them.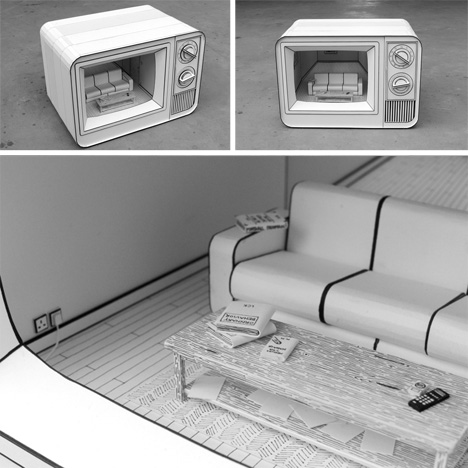 In his artist's statement, LCK says "'Ordinary Behavior' is a project about the unhealthy relationship between human and technology in an everyday context."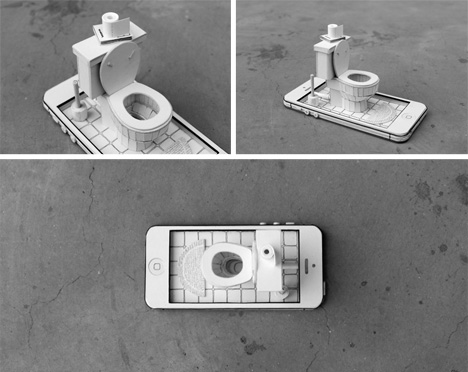 A highlight of the collection is a rather revelatory representation of a common activity: using an iPhone while also using a toilet. In it, a tile-wallpapered iPhone serves as the setting for a bathroom, complete with toilet paper and magazine (which kind of make the toilet look like it's wearing a top hat.) It's something we don't like to think about, but that's kind of the point.