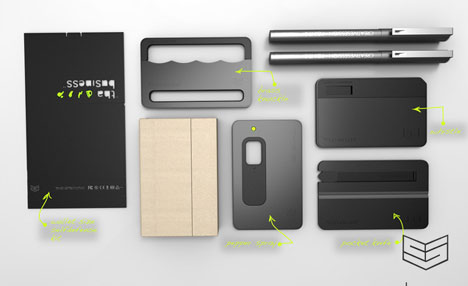 Picture it: you're a young up-and-comer with big things in your future, but you have to put in long hours at the office to make those big things happen. You commute to your office in the city before the sun comes up and hop on the return train long after it goes down. These are the moments when unsavory characters tend to roam the streets looking for well-dressed business people like you. But you don't need to worry, because in your pocket you've got an innocent-looking set of credit cards that could one day save your life.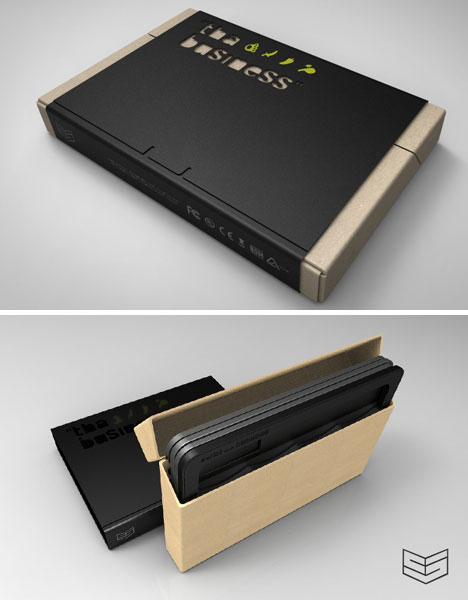 That's the idea behind Tha Business, a set of self-defense tools for professional people who might feel a little weird carrying a pair of brass knuckles in their suit pockets. The design includes a stack of credit card-sized objects to keep you safe on the mean streets: a pocket knife, pepper spray, brass knuckles and a whistle. According to the designers, Hoang Nguyen and Anh Nguyen, these are objects that plenty of citizens carry already – but potential attackers would never expect retaliation to come from a small plastic card.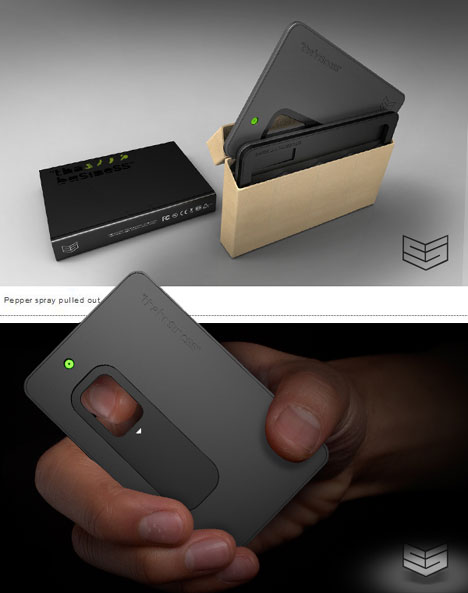 Stack the cards up, slip them into their inconspicuous cardboard case and you're ready to commute with no fear. Unfortunately for everyone who fell in love with this concept, there are no plans to produce it for real. The designers were simply stretching their imaginations and brushing up on rendering skills. But based on the reception the idea has received, the kit may eventually keep business types safe during their daily commutes.