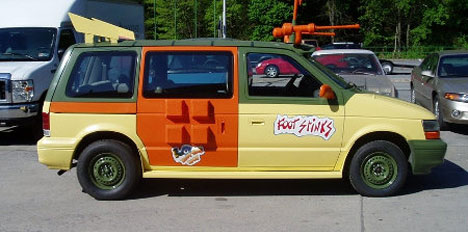 Anyone who grew up in the 80s will recognize this van immediately: it's the Teenage Mutant Ninja Turtles' van from the original cartoon. Or, more accurately, it's a 1994 Dodge Caravan dressed up as the Turtle Van.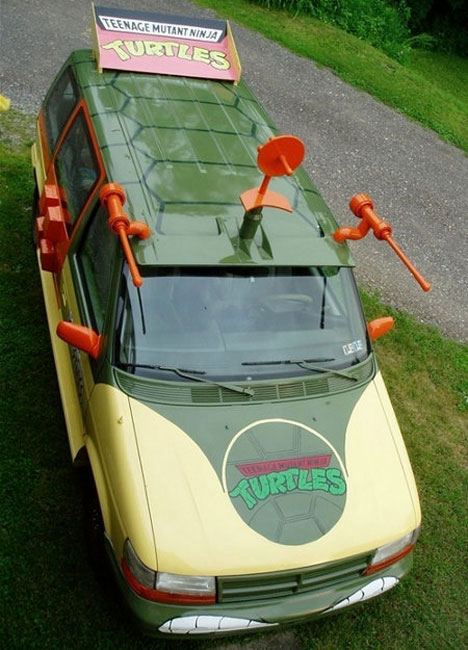 The van was created by college student Brittney Schneck by herself in her spare time. She grew up with the Teenage Mutant Ninja Turtles and wanted to pay tribute to them in one of the most fitting ways possible: by driving around one of the world's most rocking minivans.

Although the original TMNT van was a VW bus, Schneck decided to use a Caravan for many reasons – not the least of which was the fact that you can actually find parts pretty easily for a Caravan. She went a step further than just modding the exterior and actually rebuilt or replaced many of the van's mechanical parts as well.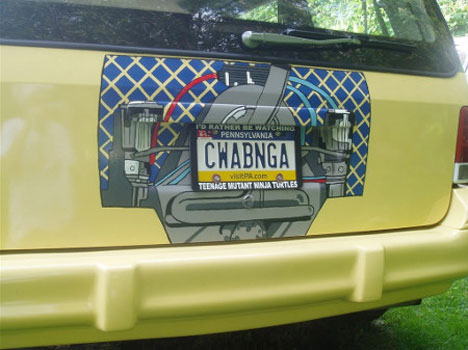 The type of care and attention to detail that the van's creator put into it is evident in the exterior coloring and stencils. All of the graphics are hand-stenciled and match up with those on the original TMNT van. Even though it was meant for personal transport, we have to mention that this would be the most perfect pizza delivery vehicle ever.