The Saddle Lock keeps your bike safe by disabling both the saddle and the rear wheel, rendering them both useless to thieves. The typical bike lock attaches to the bike and a stationary object, but the Saddle lock concept from designers Lee Sang Hwa, Kim Jin Ho and Yeo Min Gu is different in that it attaches to itself.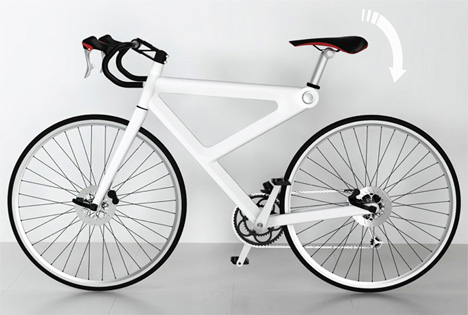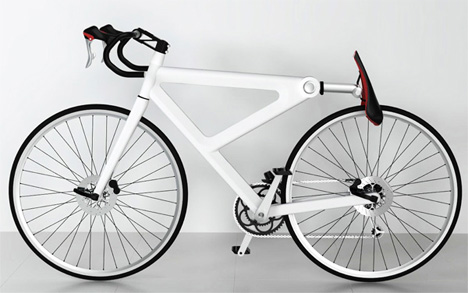 The back portion of the saddle features a small cutout with a combination lock. When you get to where you're going and want to leave your bike outside for a while, you have only to push a button. The seat post then pivots back toward the back wheel, allowing the lock to take hold of the wheel. When you're ready to get back on the road, a small combination lock embedded in the saddle allows you to unlock the seat and put it upright again.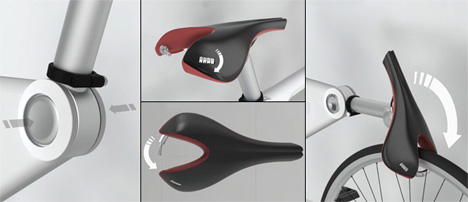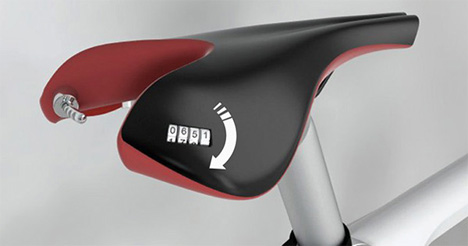 Like any concept, this one has its challenges. The cutout in the seat is likely to be very uncomfortable after a long ride, for one. But more importantly, a determined thief could just throw the entire locked bike into a vehicle and take it somewhere to cut the lock. The Saddle Lock is only a concept at this point, but it's such a clever one that it won a 2012 Red Dot: Design Concept award.