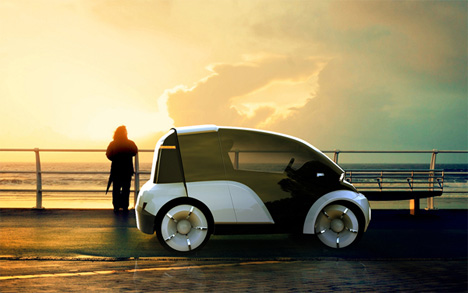 Choosing between a fuel-efficient commuter car or a big, tough SUV that can haul stuff is not easy. On the one hand, you want to be eco-friendly, but on the other, you don't want to rent a truck every time you have to move a piece of furniture. The Split&Go concept from designer Kenan Haliloglu would solve the problem by combining the two vehicle types.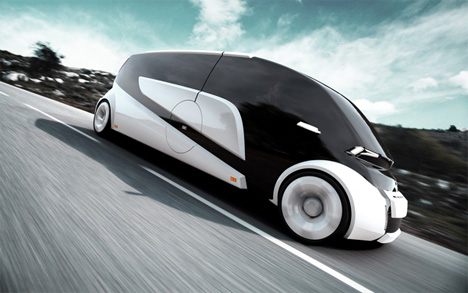 The Split&Go starts out as a minivan-type vehicle with seating for eight. Presumably, the seats can be removed to provide a large cargo area. The vehicle is electric with a charging station at the very front. When in the vehicle is in van mode, it runs on two front wheels and two rear wheels…but a secret third set of wheels sits in the middle of the cargo/passenger area.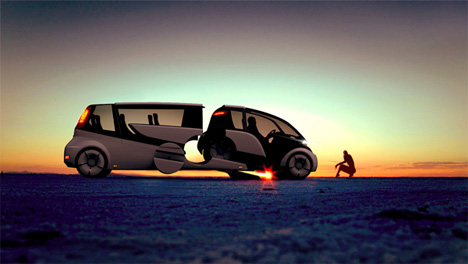 When you just need to zip around without the huge cargo area, you can detach the cargo area and the vehicle becomes a tiny commuter car. The set of wheels that were previously hidden become the rear wheels for the smaller car. Each wheel contains a separate electric hub motor for superior control.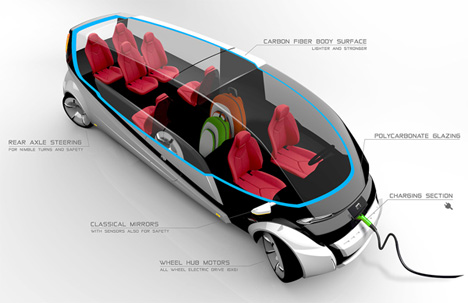 The Split&Go concept probably isn't entirely feasible as designed due to the multiple mechanisms that would need to be invented to make it work, but electric cars that convert from large cargo vehicles to small commuter rides are a popular idea for the next generation of cars. The general idea is a great one, and it would be fantastic to see energy-saving cars like this on the road in the near future.