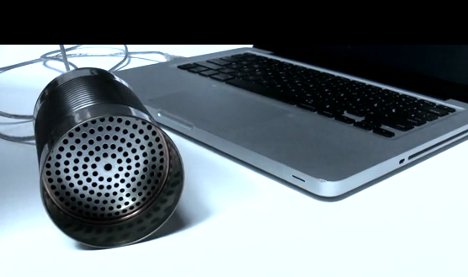 That well-loved childhood memory of holding important conversations over can-phones (two empty food cans tied together with string) makes a lot of people nostalgic. If you miss those simpler times when phones weren't saddled with complicated things like apps, keypads and screens, this hilarious project brings the past into the present.
Using "cutting-edge can-over-IP technology," The Can plugs into a computer using a standard USB plug (or TRS connector for cell phones). Just like with the old low-tech can-and-string method, users move the can between mouth and ear for talking and listening, respectively.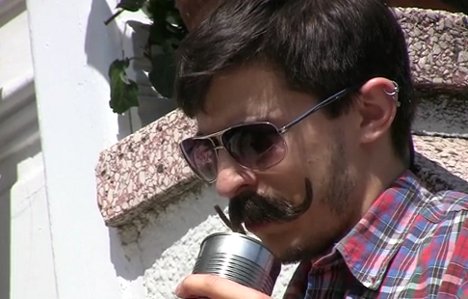 It took us a while to be satisfied that this bizarre product wasn't just a belated April Fool's Day joke. It seems real, though, and the group behind it is raising money on Kickstarter to make their fun idea into a real product. People who pledge money to support the project get pre-made Cans or kits to build their own. As an added bonus for backers, Monkey Wrench Design is throwing in unopened cans of creamed corn or tomato paste with Can kits so supporters get to eat a tasty treat before constructing their very own Cans.