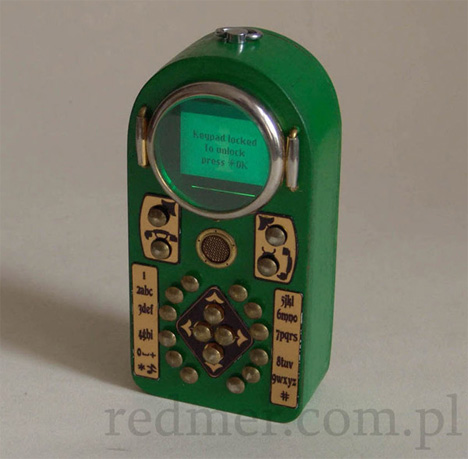 We hear you complaining: these modern cell phones are just too easy to use, too modern, too packed with features. And you wish you could find one that was too bulky to put into a pocket and so baffling to use that you almost can't figure it out. Polish inventor J. Redmer heard you too, and that's why he created this totally rad Steampunk cell phone that kind of looks like it could easily bludgeon someone to death (don't try that at home).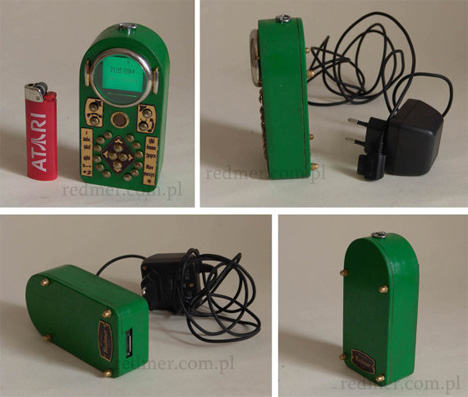 The guts of the phone used to be a Sagem X-5M, but once Redmer got hold of it he built it into a custom wooden case with beautiful brass buttons. The one-of-a-kind phone is for sale on Etsy, but this kind of creativity doesn't come cheap: it'll run you $350. Unfortunately, the phone will only work in Europe – sorry, rest of the world.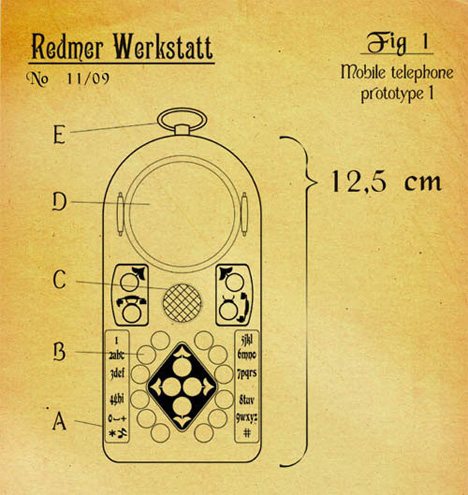 As the creator of this gorgeous gadget says, it's not a high-tech toy with tons of functions. But it will easily show up any of the new-fangled shiny phones people are all carrying around these days.