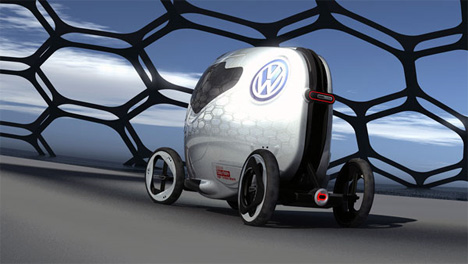 This super-futuristic looking design from Colin Pan is an urban conveyance system that will satisfy both those who enjoy the freedom of a motorcycle and those who want the security of a compact car. The MBOLIC was an entry in the 2011 Michelin Challenge Design competition.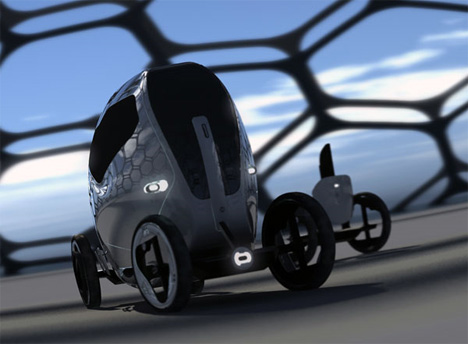 Pan was inspired by China's dense population and crowded roads. Recognizing the need for a small but flexible urban vehicle, he designed a car with multiple personalities.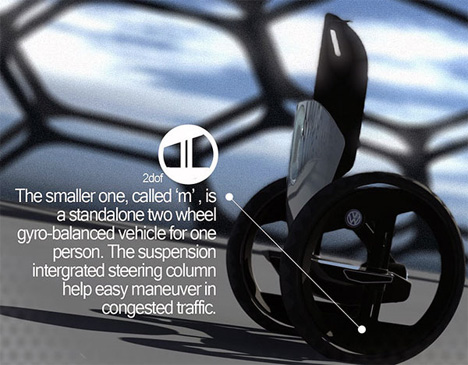 The all-electric MBOLIC is actually made up of three pieces: a main body and two removable single-person vehicles. When assembled, the vehicle holds two passengers comfortably. The car is powered by a traditional fuel cell capable of long distance travel.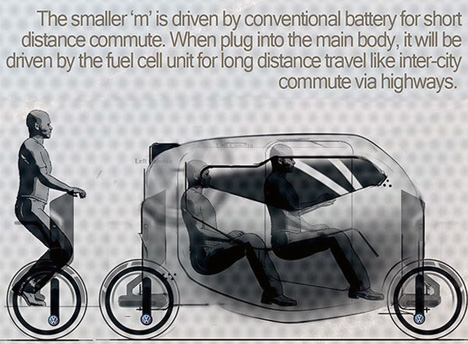 But when thick traffic necessitates a smaller vehicle, the two smaller personal vehicles "unplug" from the main body, leaving two vaguely chariot-like scooters. They are powered by light batteries and kept up by gyro balancing.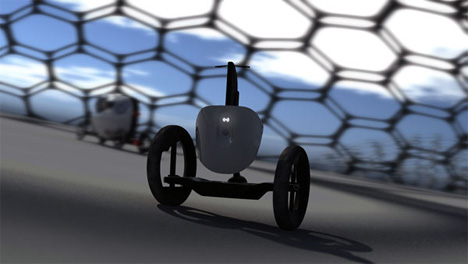 While the design is definitely interesting from a conceptual standpoint, there are several parts of the concept that would have to be re-thought before it could actually be produced. That is one of the best parts of futuristic design: when trying to dream up what the future might hold, there are virtually no limits.