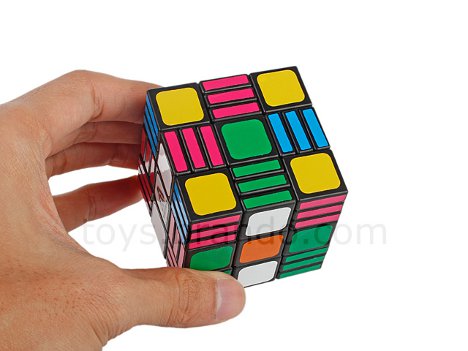 As difficult as conventional Rubik's cubes are to solve, someone apparently thought they weren't quite challenging enough. That's the only possible explanation for this asymmetrical Rubik's cube knock-off/variation, safely named Uneven IQ Brick since it isn't an official Rubik's item.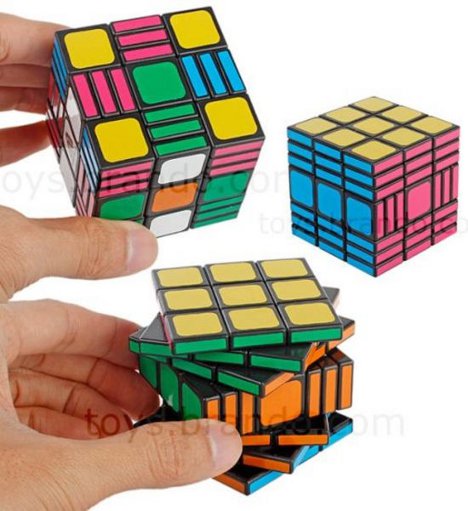 Rather than the typical 3X3X3 configuration, the Uneven IQ Brick is available in 3X3X7 or 3X3X9 sizes, adding a fiendish new level of challenge to the classic game. A few of the bricks are standard-sized, but the rest are split into thinner widths.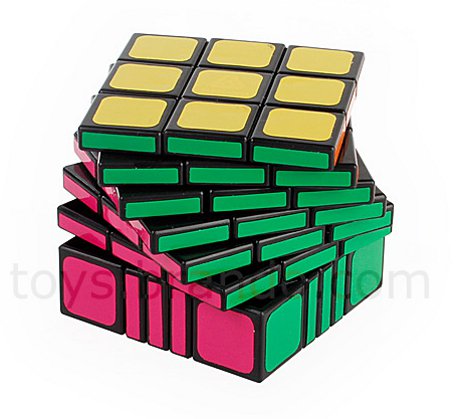 The super-skinny blocks undoubtedly add a ton of time and confusion to your solving of the puzzle. There's no telling if the old cheat of taking the layers apart and putting them back together will work with this new variant. If you want to try it yourself, the Uneven IQ Bricks are available for about $27.