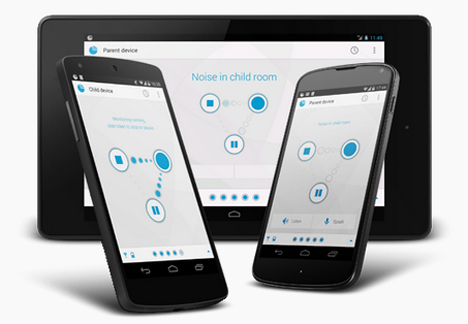 Who doesn't have a few outdated smartphones just lying around the house? An Android app called Dormi takes your obsolete devices and turns them into internet-connected baby monitors. The app works on phones and tablets running Android v. 2.3 or later to give parents the peace of mind that they get from baby monitors, but without the crazy cost.
Using the devices' speaker, microphone and internet capabilities, the app lets you put one device in the baby's room and use your own phone or tablet (presumably a modern, non-obsolete one) as the other half of the set. In fact, you can even add on more devices if you need to monitor more than one room at a time. Multiple parent devices can connect to the child device so a pair of parents can listen in on what's happening in baby's room.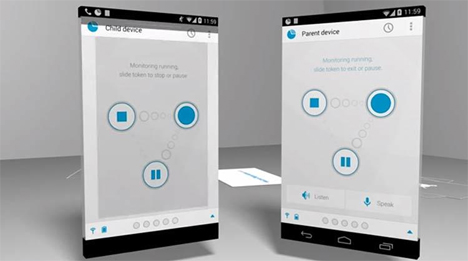 Your own device can be used as an intercom to let you communicate with your other Dormi-enabled devices. Or you can simply use it to listen to the child devices – it activates automatically when a child cries, or you can push a button to listen at any time. The app is an eco-friendly alternative to getting rid of your old devices – and a wallet-friendly alternative to splashing out on a whole new baby monitor. While the basic app only allows four hours of monitoring per month, you can get unlimited lifetime monitoring for a very reasonable $7.