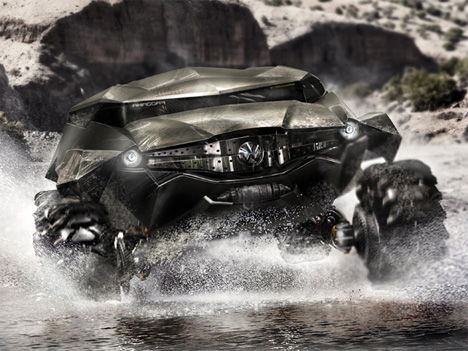 Have you ever wondered how the photographers from National Geographic get to those remote locations to capture some of the world's most incredible images? The magazine enlisted the help of designers to come up with a new vehicle that would help their photography team navigate the tough terrain of Africa.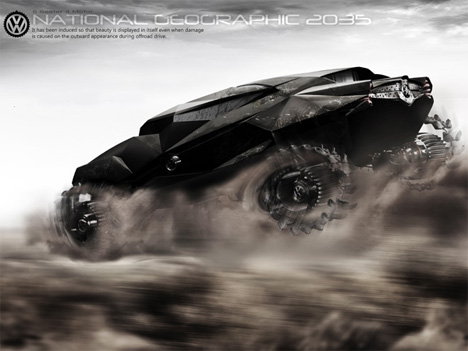 The 2035 Zaire concept car from Dong Man Joo features a rugged exterior that looks a bit like the Batman Tumbler. The huge, angular vehicle has a unique transforming magnetic wheel system that helps it grip and navigate uneven terrain.
A wrap-around window makes it possible to photograph and film from a variety of angles while the photography team is still safe in the vehicle. One of the 2035 Zaire's defining features is its ability to lift any seat up to a maximum of 10 meters (30 feet) when the top is opened. This lets photographers catch incredible footage from a great vantage point.
The vehicle's unique angular exterior camouflages any damage that may occur on treks through the African wilderness. The five-person photography team can fit comfortably into the spacious interior so that they can safely continue to produce spectacular images of our amazing world.