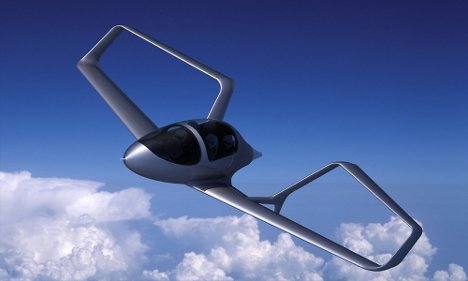 Be honest: when you think about the world of the future, do you still picture flying cars? Even though it's still impractical to have a bunch of cars flying around in neighborhoods, a small aircraft that converts to a street-legal car is getting pretty close to becoming a reality. So it makes sense that, as the technology to fly airplanes gets smaller and cheaper, we should be producing aircraft that are smaller and cheaper. John McGinnis wants to put an airplane in every garage, to make them as ubiquitous as minivans and station wagons for busy families on the go.
His project is Synergy, a family-size light aircraft that aims to make air travel cheaper, simpler, faster and far more comfortable than flying on commercial planes. It sounds a little bit insane at first, but it's hard not to get caught up in McGinnis' enthusiasm for this revolutionary concept.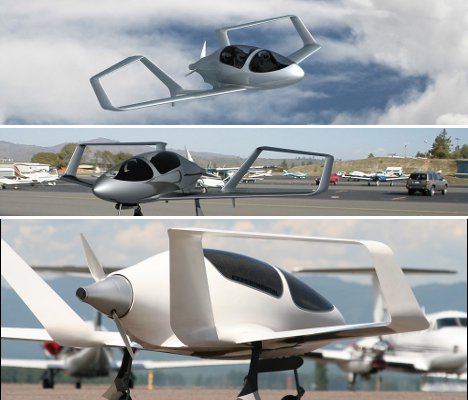 He is raising money for the project on Kickstarter (as of the time of publishing, the goal has already been met) – but this project doesn't bring with it the usual swag that accompanies Kickstarter start-ups. The team isn't sending out individual aircraft in exchange for pledges; they are simply offering the chance to be a part of a new branch of aviation history. The money will be used to create a working prototype which can then go through the rigorous testing required to bring the Synergy into our everyday lives.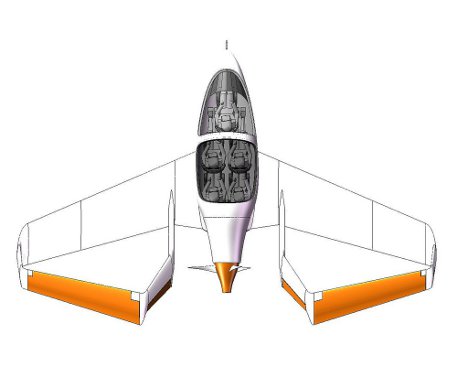 The Synergy is so revolutionary in part because it doesn't even have wings. Rather, it has a double box tail which McGinnis says reduces drag dramatically. He calls it a "modern magic carpet" that will allow the little plane to fly with ten times the fuel economy of a small jet. The 25% scale model that has already been built seems to fly very well.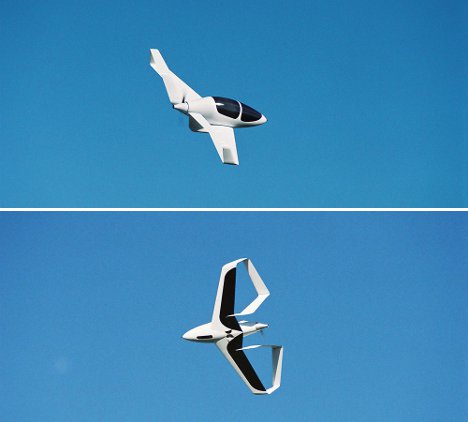 McGinnis is realistic about the long, bumpy road ahead of the Synergy. He doesn't expect to have it in every driveway in the next year. But the project is gaining steam from supporters around the world who agree that this is the first significant advance in aircraft design in a lifetime. Who knows – maybe in a hundred years the Synergy will have a place of honor in the history books right next to the Spirit of St. Louis.