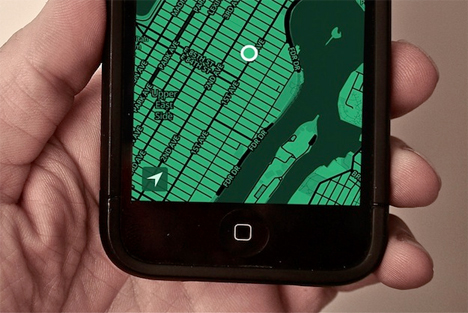 Social networks were meant to help us keep in touch with friends, but the fact that your friends can now basically find you everywhere you go is a little disconcerting for some people. But those annoying people who constantly post about where they are may actually be doing you a favor, because now there's an app that can help you hide from and avoid your friends. It's called Cloak, and its tagline is "Incognito mode for real life."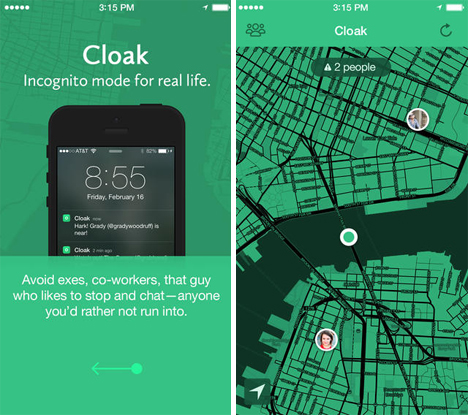 The app uses your friends' location info pulled from their Instagram and Foursquare accounts (the developers will be adding more services later). If a flagged person starts to roam too close to you, the app will alert you so you can turn tail and run in the other direction. You can set perimeter alerts – you get a notification when your talkative friend is a block away or when your ex comes within a mile, for example.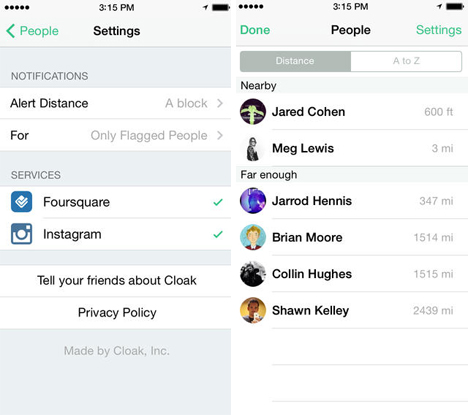 In the future, the developers want to add functions like keeping track of your "friends'" repeated movements. If a person you want to avoid goes to a certain coffee shop every day before work, the app would suggest that you avoid that shop and perhaps suggest another. Of course, since a lot of people just turn off the location services on their apps now, this isn't as useful as it would have been a couple of years ago – but if people who really don't want to see each other can agree to use the app to avoid one another, that would be a beautiful thing.