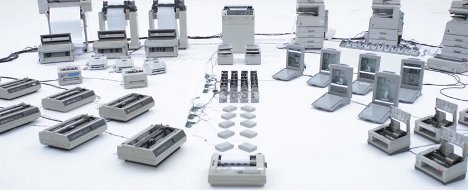 When office products outlive their usefulness, they usually end up being tossed and quickly forgotten. But a new commercial from Japanese/British electronics manufacturer Brother has 97 obsolete office gadgets making an encore appearance as a junkyard orchestra, singing a Bob Dylan song in beautiful technological voices.
The video was put together by London creative agency Is This Good? for Brother. A team, led by director Chris Cairns and composer Will Cohen, tweaked and tuned and hacked the old Brother gadgets to take them from old gadgets to functional instruments.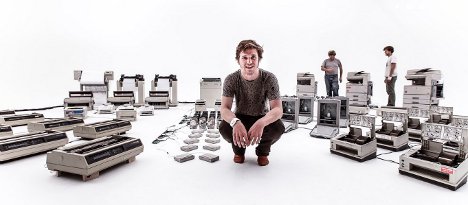 Despite looking so cool that it seems impossible, the symphony is 100 percent authentic. The team worked on the project for a month, getting every device to make just the right sound to sing Bob Dylan's classic "The Times They Are A-Changin'." The finished commercial is absolutely stunning, especially for people who remember using some of these printers, scanners and copiers when they were at the cutting edge of office technology.