Taking home a priceless piece of art from New York's Metropolitan Museum of Art will never be a possibility for those of us who want to be inspired at home. But you don't have to exit through the gift shop in order to take a piece of the Met home. As long as you've got a MakerBot Replicator at home, you can just print your own copies of cherished sculptures.
A group of artists from the MakerBot community descended on the Met with their gear in tow, aiming to recreate some of the most precious pieces from the museum's collection. They meticulously documented every three-dimensional detail and then made the designs available to the public on Thingiverse.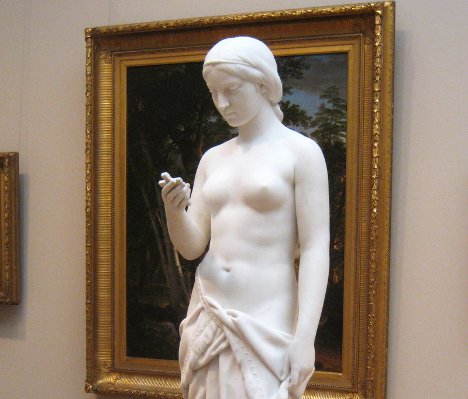 So far, there are 34 sculptures and objects available for free download. Anyone with a MakerBot Replicator 3D printer can recreate the beautiful works of art at home. Imagine taking a trip to the next room rather than all the way to NYC for an up-close look at these pieces. And once you have your own sculptures at home you can draw mustaches on them, put bras on the naked ladies, or whatever else you've always wanted to do in the museum but the guards would never let you.